Monroe Middle School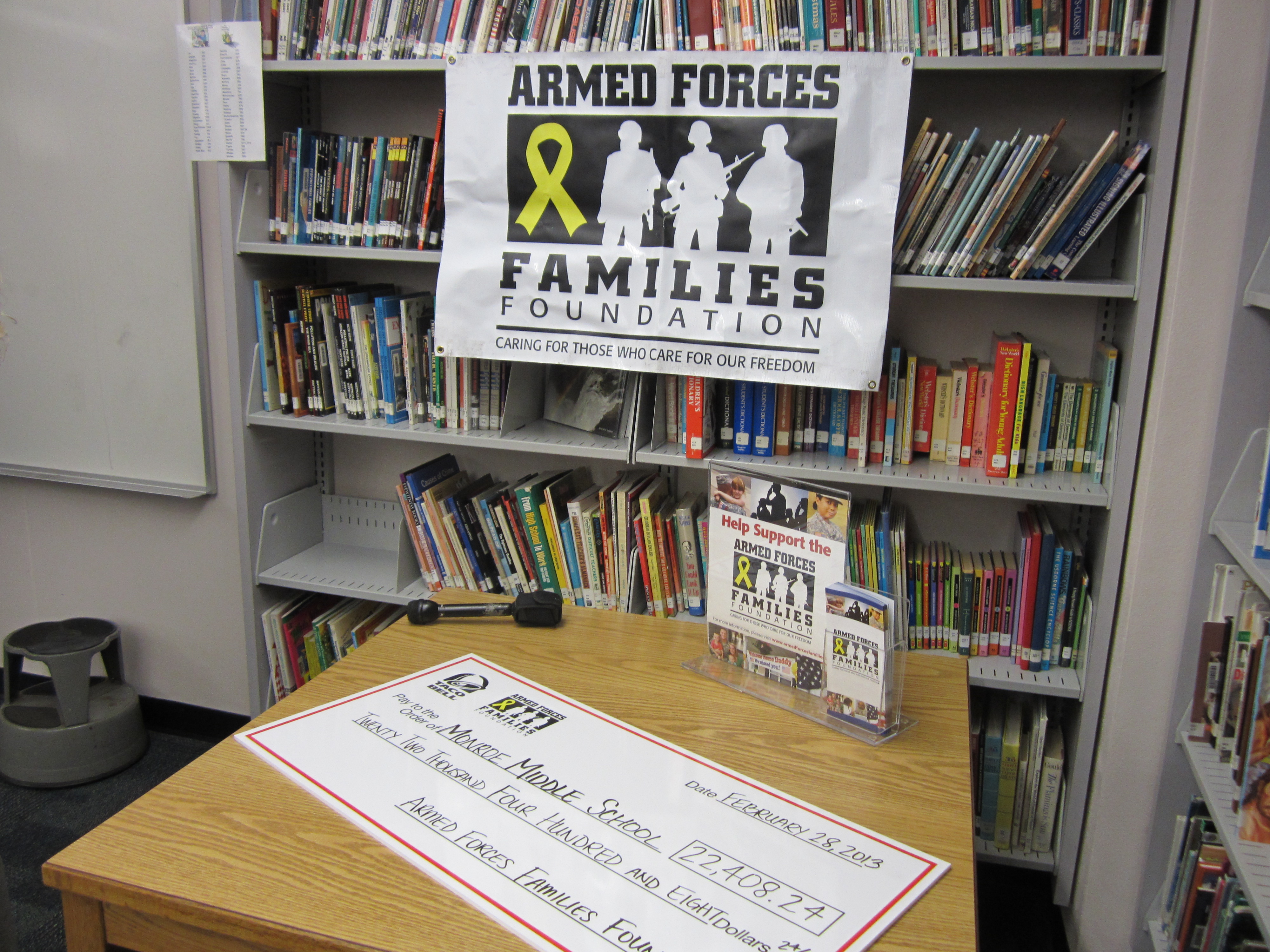 Computer, Technology and Uniforms
Tampa, Florida – March 4, 2013 
The Armed Forces Families Foundation funded the upgrade of the computer and technology labs of Monroe Middle School, which is the middle school assigned to students living on MacDill Air Force Base in Tampa, Florida. The Foundation provided the school with six smartboard systems that each included a document camera, projector, and mobile laptop cart. The Foundation also provided school uniforms to the students.
This suite of equipment is an invaluable tool in the classroom, providing students with the opportunity to be actively involved in the learning process, while also providing visual support to aid the student's comprehension. As a result, this technology has proven to improve engagement, thereby directly impacting the learning experience of military family students at Monroe Middle School.
The total budget for this project came to $22,408. The ribbon cutting ceremony for this project was held on March 4, 2013. State Representative Dana Young made an appearance and had some powerful words for the student body.